Thank you for visiting our company website for AccuVent Air, LLC. We are a dedicated team of ventilation experts with over 60 years of combined ventilation experience in commercial kitchens in the Greater Houston area. We understand our client's ventilation needs, and provide them with a high performing ventilation package that meets their budget.
We provide equipment, installations, and maintenance on commercial cooking ventilation systems, otherwise known as hood systems. We are a licensed HVAC contractor and can also provide air conditioning installation and maintenance along with the hood systems. Our service department also offers preventative maintenance agreements.
We have always strived to complete our work with a high degree of competency and integrity. We understand that customers want the job done right the first time with as little problems as possible. Our business has been built on repeat customers and referrals from our customers, for whom we are grateful! Give us a call today and see how we can provide you with solutions to your ventilation needs.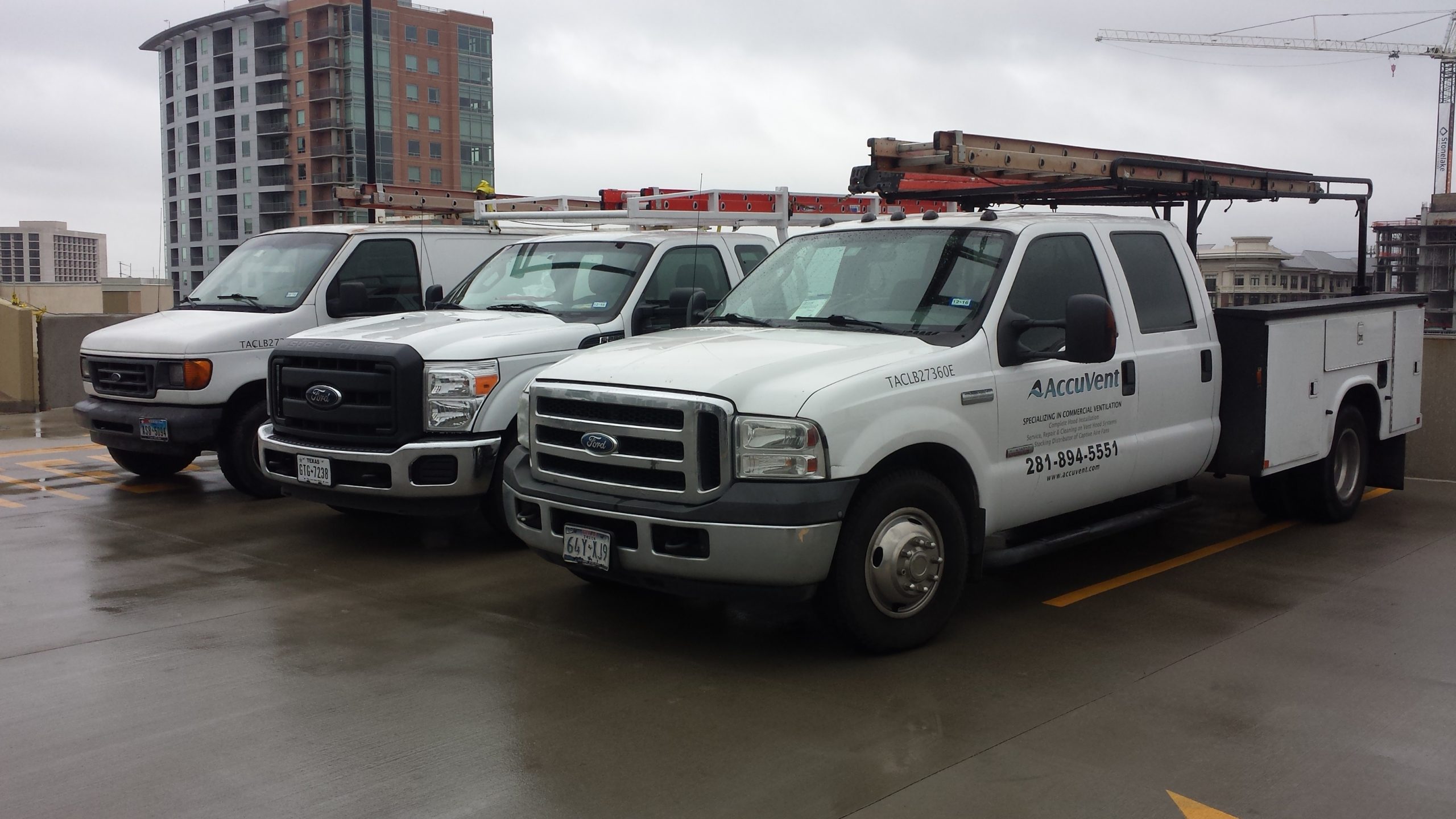 AccuVent has been in business for many years. In 2004 we started with cleaning of the ventilation systems, in 2007 we formed AccuVent Air, LLC to better serve our customers and focus on installations in the market. In 2020 we are performing maintenance services for these systems.
Our team at AccuVent is led by Douglas and Carla Boehm, owners. Douglas has been working in the mechanical engineering field for approximately 40 years and brings a great deal of knowledge to the business.
Carla has been working in the accounting field for almost 40 years and is the business office operations manager. Our team also consists of two key employees Christian Cathro, and Jesse Strong who have been with us since the beginning and have grown with the company and are very knowledgeable in their area of expertise. In 2020, Kevin Boehm has joined our team and brings with him construction and project management experience. He is a graduate from Texas A& M. We have a great team of employees who have helped make this business a success and we look forward to the future success that our team will bring to the company.
Here at Accuvent, we are able to service any facility that has a commercial cooking operation or air conditioning needs. So, if you are planning a restaurant, cafeteria, chemical lab, manufacturing facility, hospital, public venue, nursing home, or any other facility that requires exhaust ventilation and/or HVAC, please give us a call. We also work closely with kitchen equipment and design companies.
We have successfully completed many ventilation systems each year with some of the largest companies such as Landry's, Texas Children's Hospital, Luby's, Harris County Correctional Facility, Marriott Hotels, Traditions Senior Living, Cynthia Wood Mitchel Pavilion, Texas A&M and many more.