Ductless Mini-Split HVAC System
The Centifugal Upblast Exhaust Fans can be used from storage rooms to hood exhaustion to smoke control.
The ductless mini-split HVAC system is a unique variation to the standard split system. The difference is, as the name suggests, the lack of ductwork attached to the air handling unit (AH). These units come in either a wall mount style or ceiling cassette style and are the perfect supplement to the main HVAC system or used as a standalone option for small spaces, such as offices, or server rooms.
In response to the COVID-19 crisis, we are now offering a range of air sanitation solutions for all HVAC systems. From UV-C to Dual-Ionization, these units are installed at the coil and/or in the duct system to sanitize the air as it passes, preventing the spread of the virus, as well as actively seeking out odors and allergens. Simply ask your sales rep about air sanitation when submitting your request for a bid.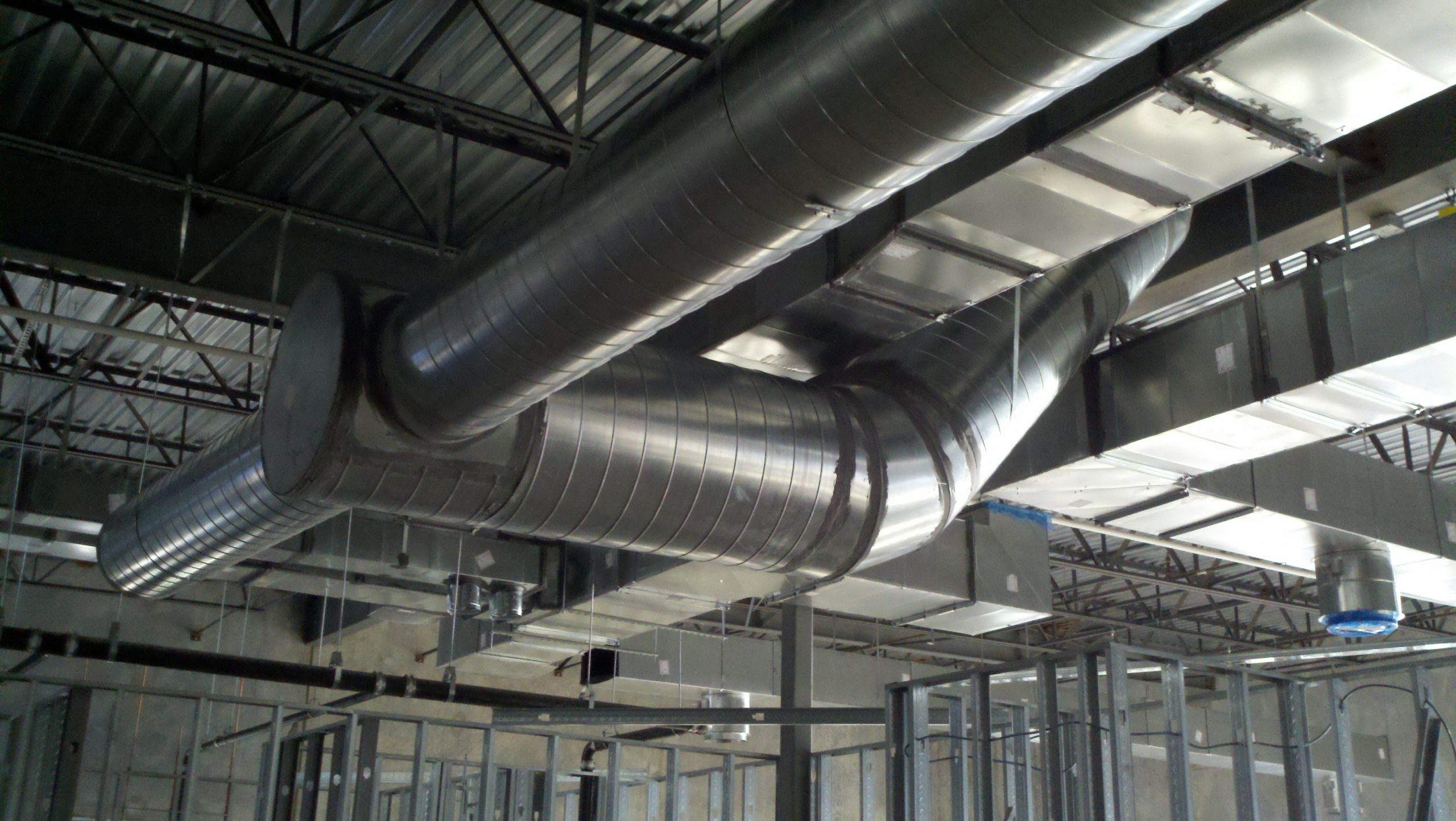 In Texas, the HVAC is one of the most important investments a business owner can make. These units provided comfortable air temperature, low humidity levels, and clean, sanitized air.
Restaurants – As a supplemental unit to the RTU's, these units are great for cooling the manager's office or large party room not served by the rest of the HVAC system.
Warehouses – Office spaces inside warehouses can benefit front of the simple and low profile design of a mini-split as well as the individual climate control.
High Rise Building- Due to the multi-level design of a highrise building, it can be cost-prohibitive to run ductwork all the way to the rooftop. Split systems can alleviate this need with only the copper needing to be run to the roof or ground level.
Hotels- Most hotels have individual, commercial window HVAC units in each room, these can be improved with the ductless mini-split which allows the condensing unit to be remotely located away from the customer's room.
Having a well balanced HVAC system professionally installed will not only provide a cool dry atmosphere for your customers and staff, but properly designed and installed, it will save you hundred in electric, and maintenance costs.
Looking for a reliable, environment-friendly, and energy-efficient Ductless Mini-Split HVAC System? Give Accuvent a call, and we'll help you.