Rooftop Package Unit (RTU)
The Centifugal Upblast Exhaust Fans can be used from storage rooms to hood exhaustion to smoke control.
The rooftop packaged unit is an all-in-one solution for HVAC and one of the most common HVAC systems in the market today. These units combine the air handler, furnace, heat exchanger, compressors, and condenser coils into one unit. With established relationships at all of the major manufacturers including York, Carrier, Lennox, Trane, Daikin, Johnson Controls, and more. Accuvent can provide design spec systems as well as economical VE systems. What is it that separates us from the rest?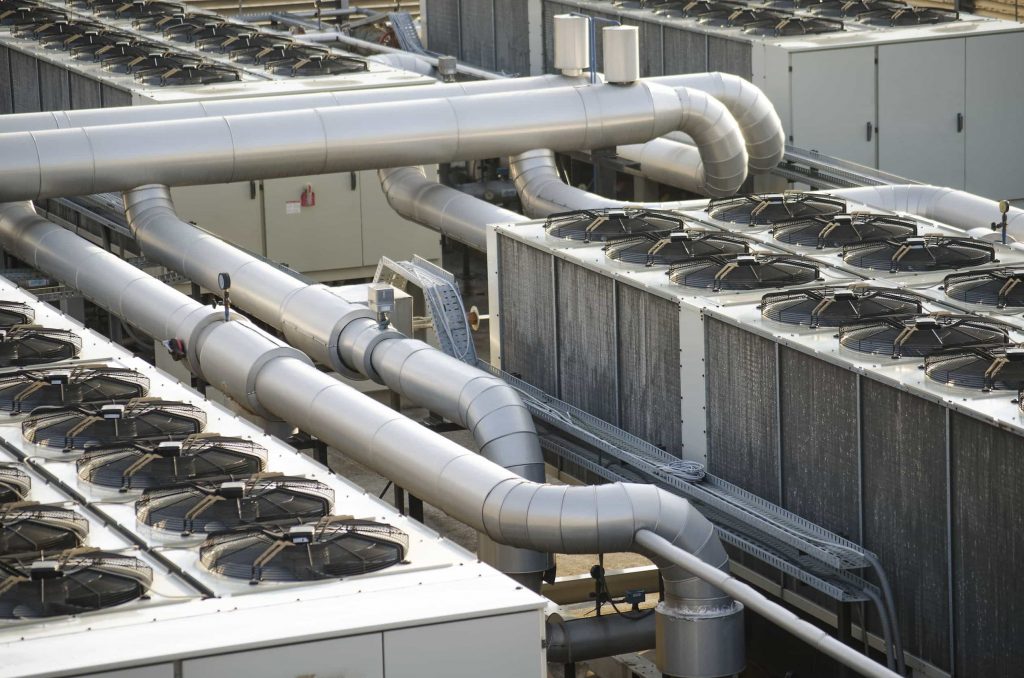 Our team at Accuvent, will not only design a high-performance HVAC system but with our decades of exhaust expertise, we will design a well balanced, efficient, high performing ventilation system. Our team will account for all not only bathroom exhaust and fly fans, but also kitchen hood ventilation, dish machine exhaust, and many other factors that play into a complete ventilation system.
In response to the COVID-19 crisis, we are now offering a range of air sanitation solutions for all HVAC systems. From UV-C to Dual-Ionization, these units are installed at the coil and/or in the duct system to sanitize the air as it passes, preventing the spread of the virus, as well as actively seeking out odors and allergens. Simply ask your sales rep about air sanitation when submitting your request for a bid.
In Texas, the HVAC is one of the most important investments a business owner can make. These units provided comfortable air temperature, low humidity levels, and clean, sanitized air.
Restaurants – With the large heat loads created in a commercial kitchen, the RTU can cool and condition the kitchen air, creating a comfortable working environment.
Warehouses – Conditioning your warehouse can create a much more comfortable and subsequently more efficient workforce.
Schools – Most schools will benefit from the convenience of rooftop packaged units due to their single point of maintenance. This prevents interruption during the school day if the unit needs to be repaired or maintained.
Hotels- Although most hotels have individual HVAC units in each room, an RTU can provide heating and cool for all of the common areas: lobbies, hallways, offices, banquet halls, and more.
Having a well-balanced HVAC system professionally installed will not only provide a cool dry atmosphere for your customers and staff, but properly designed and installed, it will save you a hundred in electric, and maintenance costs.
Clean air quality and indoor thermal comfort for both your customer and employees is a top priority for us. Whether you're upgrading an existing system or installing a brand new one, let the professionals at Accuvent aid you in selecting the perfect system for your establishment.