Make-Up Air Fan: Inline Filtered
Our Inline Filtered MAU is one the best that you can find in the market today.
The Inline Make-up Air Fan is the perfect solution for your make-up air system when there is no room for a Rooftop Filtered Make-Up Air Fan, or the roof is visible by the customer. These fans can be installed above the ceiling, suspended with vibration isolators, or even installed outside, pad mounted on the ground. These fans are capable of providing the same performance as a rooftop unit, with the flexibility to be installed anywhere along with the duct system.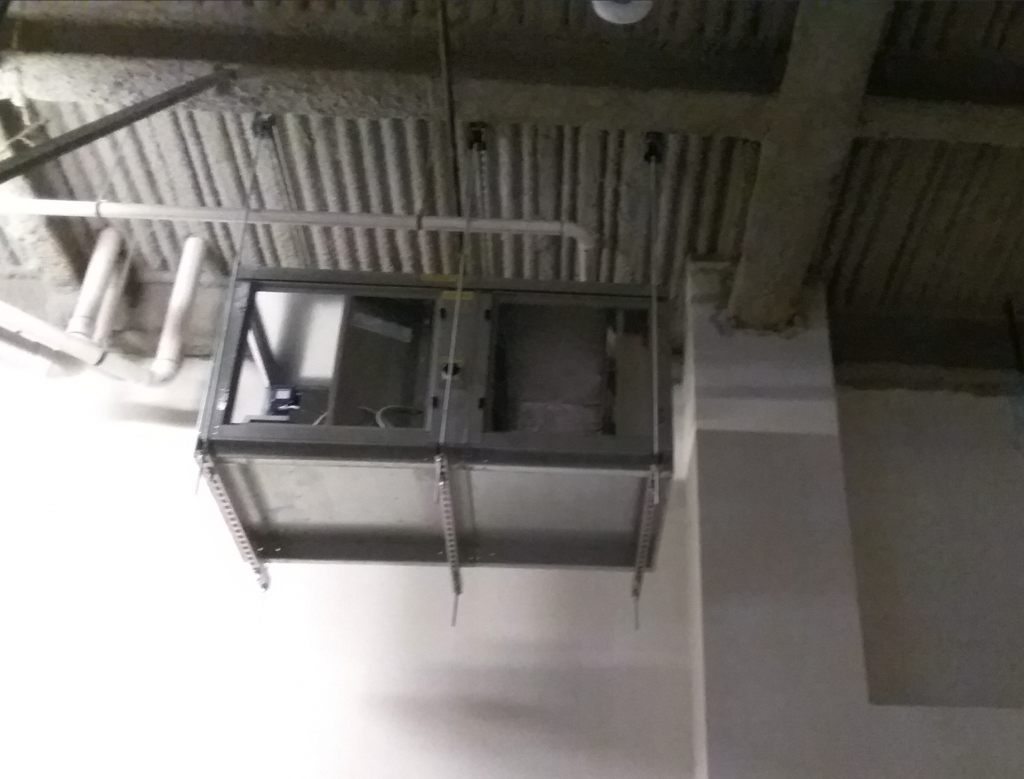 Some of the applications include:
Restaurants – All restaurants require vent hoods over their cooking equipment and all vent hoods require a make-up air fan to maintain building balance.
 Warehouses – Make-up air fans work alongside the warehouse exhaust to keep constant airflow and maintain a safe and healthy work environment.
Factories – Many factory machines require exhaust ventilation, and in-order to regulate the air accordingly, a make-up air fan is necessary.
Hospitals – Dedicated make-up air fans are excellent for isolating the airstream to highly contagious patients, or high-risk patients removing the need to recirculate.
Inline filtered make-up air fans can be installed anywhere along with the duct system, have anti-vibration mountings and lifting points. We also recommend this system due to its easy accessibility for cleaning, maintenance, and inspection. Other benefits include:
Speed control on direct-drive units
Hanging cradle
Washable filters
Adjustable drive sheaves
Having trouble developing a solution for your make-up air system? Contact our qualified professionals for customized inline filtered make-up air solutions.
Looking for a reliable, environment-friendly, and energy-efficient Make-Up Air Fan Inline Filtered? Give Accuvent a call, and we'll help you.